We'll Be Collaborative
There is no one-size-fits-all when it comes to marketing and certainly not when it comes to your brand. Starting with a kick off meeting involving all key players, we will identify the goals and needs of the engagement to ensure we get alignment early on. We'll deliver an audit within 3 weeks to help identify top priorities and quick wins, then agree on a timeline for next steps. Then it's time to dig in and work together to deliver with check-ins along the way.
Need to move faster? It happens. We'll work with you to onboard quickly at a pace that meets your needs.
We'll Be Resourceful
Harness the power of expert level marketing all while sticking to your budget and resources. We'll go back to the basics to find what's working and what's not. How can we efficiently re-envision what already exists and make it successful? How do we see impact with some quick wins? With collective strategic minds at work, we'll approach marketing efforts efficiently to spend where it matters and scale back where it doesn't. And we'll offer creative solutions to get the job done well without extra padding.
We'll Be Scalable
Scaling your brand can feel like a lot and trust us, we get it. That's why we approach every project with both short and long-term thinking in mind—focusing not only on building toward current business goals, but developing a marketing plan that drives your business toward a scalable, successful future.
With MacGyver Marketing as your partner, you'll avoid amassing technical debt you'll inevitably pay for later, and ensure you're building an organization ready to support the growth you desire.
Our Story
Rebecca Heidgerd founded MacGyver Marketing out of a love for marketing and helping businesses grow well. She first discovered her love for marketing as the 9th employee of a nonprofit biotech. She couldn't get enough of telling good stories through different channels, and constantly staying on her toes with the latest marketing trends.
Her goal for MacGyver Marketing is to help businesses understand how to effectively reach the people they need to grow. Because the best marketing is human at the end of the day. As an agency, our focus is on helping others put the right structure, systems and channels in place so they can be more human in their day-to-day business—making for more fun and effective marketing. The sooner you do this with your business the more you'll accomplish. We'd love to help you get started!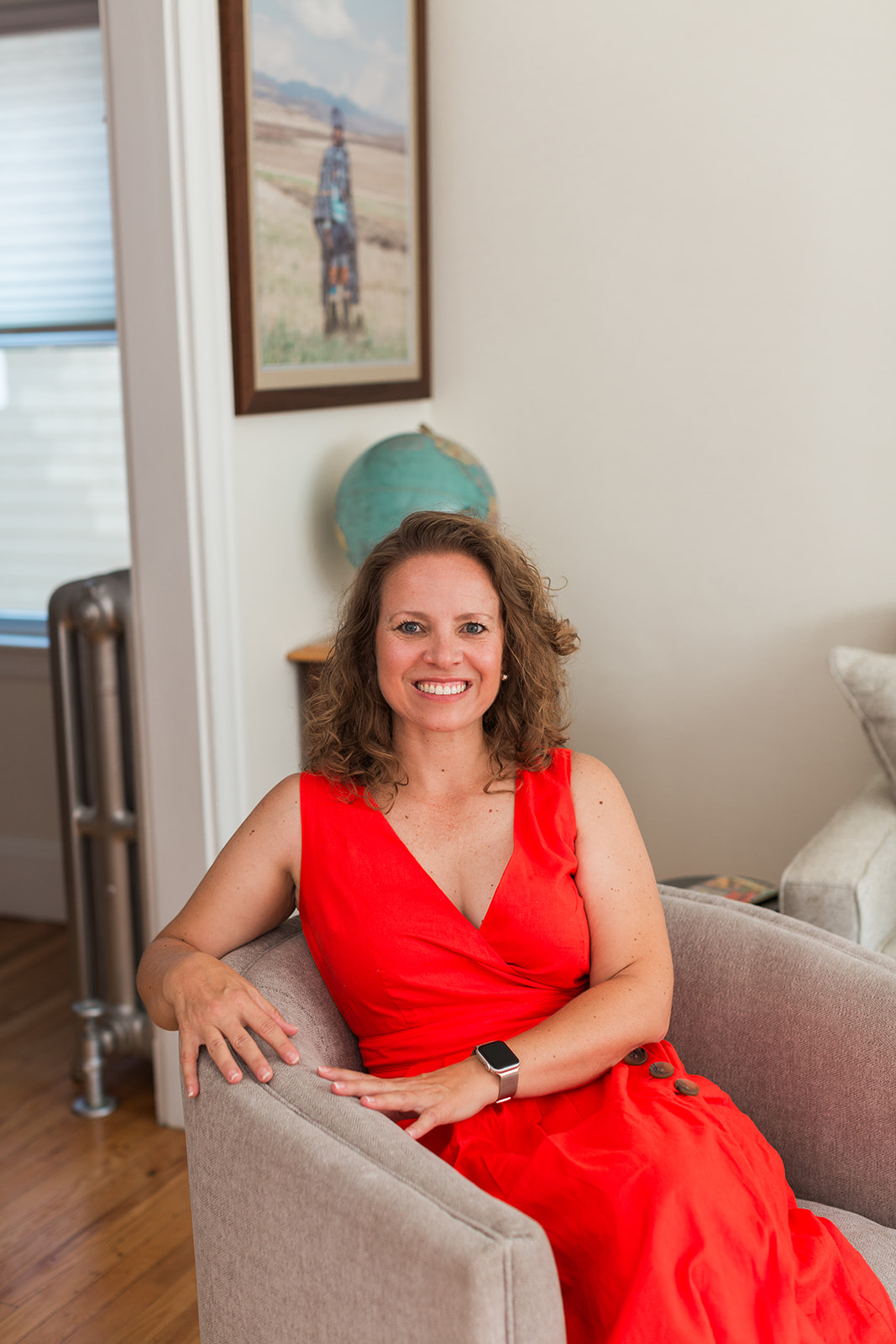 Meet Rebecca
A Florida native, I have a penchant for fresh fruit, sunshine and bright colors. Specifically all things orange. What's a happier color than orange? (Note: mangoes and honeybell oranges? Also orange.) I've been to all 7 continents, and Africa has a very special place in my heart. There is truly nothing like an African sky. I like baking pies and quiche and stand firmly against storebought crust. I regularly scour high-end secondhand furniture stores and Facebook Marketplace for unique finds to furnish my transitional home. My last purchase was a custom game table with hand-carved checker and backgammon pieces. Checkers, anyone? But enough about me, I want to hear about you...
Let's Talk
Ready to chat about your marketing needs?