Dive into MacGyver Marketing's comprehensive suite of services, where innovation meets impact. We execute marketing efforts on data-driven, right-sized plans for our clients' goals. From concept to completion, we'll comprehensively develop (or revitalize) your marketing plan from the ground up, ensuring every channel works together to deliver optimal growth. Whether charting strategic visions, mastering multichannel outreach, or crafting compelling narratives, our offerings are tailored to level up your marketing impact.
Our Promise: Your point of contact will always be our Principal and Founder, who has more than 20 years of marketing experience, and a HubSpot Solutions Provider. She will personally review all work and ensure you get superior service.
Certified Hubspot Provider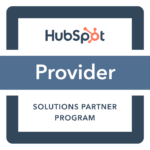 Outsourced CMO
Part Time CMO
Interim CMO
Marketing Strategy
Brand Strategy
Tech Stack Evaluation
Software Implementation
Email Marketing Strategy
Content Marketing Strategy
Global Marketing Strategy
Social Media Strategy
Integrated Marketing Solutions
Digital Marketing Strategy
Email Marketing
Marketing Automation
Marketing Operations Management
PPC
Paid Search
SEO
Social Media
Public Relations
Content Marketing
Out of Home
Video Marketing
Brand Development
Brand Refresh
Digital Design
Print Design
Web Development
Copywriting
Content Marketing
User Experience
Let's Talk
Ready to discuss your marketing strategy needs? We're here to help. Reach out to schedule a call and we'll customize a proposal that suits your business needs.