The Grommet: Short-Term Investment, Long-Term Growth
The Grommet, an online marketplace with an inventory of unique and innovative products, is driven by its mission to "fundamentally change the way people launch, discover, share, and purchase products." The company acts as a Product Launch Platform, allowing each product a great launch through its introduction of early-stage products to consumers.
CEO and cofounder, Jules Pieri, was drawn to the interim Chief Marketing Officer (CMO) services offered by the team at MacGyver Marketing. "It was fairly exceptional to have somebody of Rebecca's breadth of experience available to cover so many aspects of marketing… this was important in our search," said Jules.
Rebecca quickly onboarded at The Grommet, understanding strengths and weaknesses and developing a short-term, interim plan. "MacGyver Marketing started with an overall audit of our activities so that we had a shared understanding of our activities and work to be done," says Pieri. "It was a good touchstone so we were aligned and could check back in so it would not get off track."
Choosing the right strategy
"You can look in someone's eyes and recognize who is an owner. Rebecca will own your business the way an internal employee will own it long-term. Rebecca will come up to speed very quickly and take the responsibility it requires to do the legwork in a very short time," said Jules. MacGyver Marketing tackled a number of marketing strategies to boost overall growth and performance for The Grommet. A critical component of this strategy was driving toward an error-free catalog for Facebook and Instagram advertising, a large revenue driver for the business. The current catalog errors sent via API were causing poor results and preventing Faceobok's AI from learning accurately what products to show the right audience.
After working closely with the product and engineering teams to resolve these errors, the results paid off. Shortly before the holiday shipping cut-off for the 2019 season, cost per action (CPA) reached an all-time low while ROAS reached an all-time high— both serving as top figures seen by The Grommet.
CPA & ROAS reached all-time high due
to catalog fixes & focused ad campaigns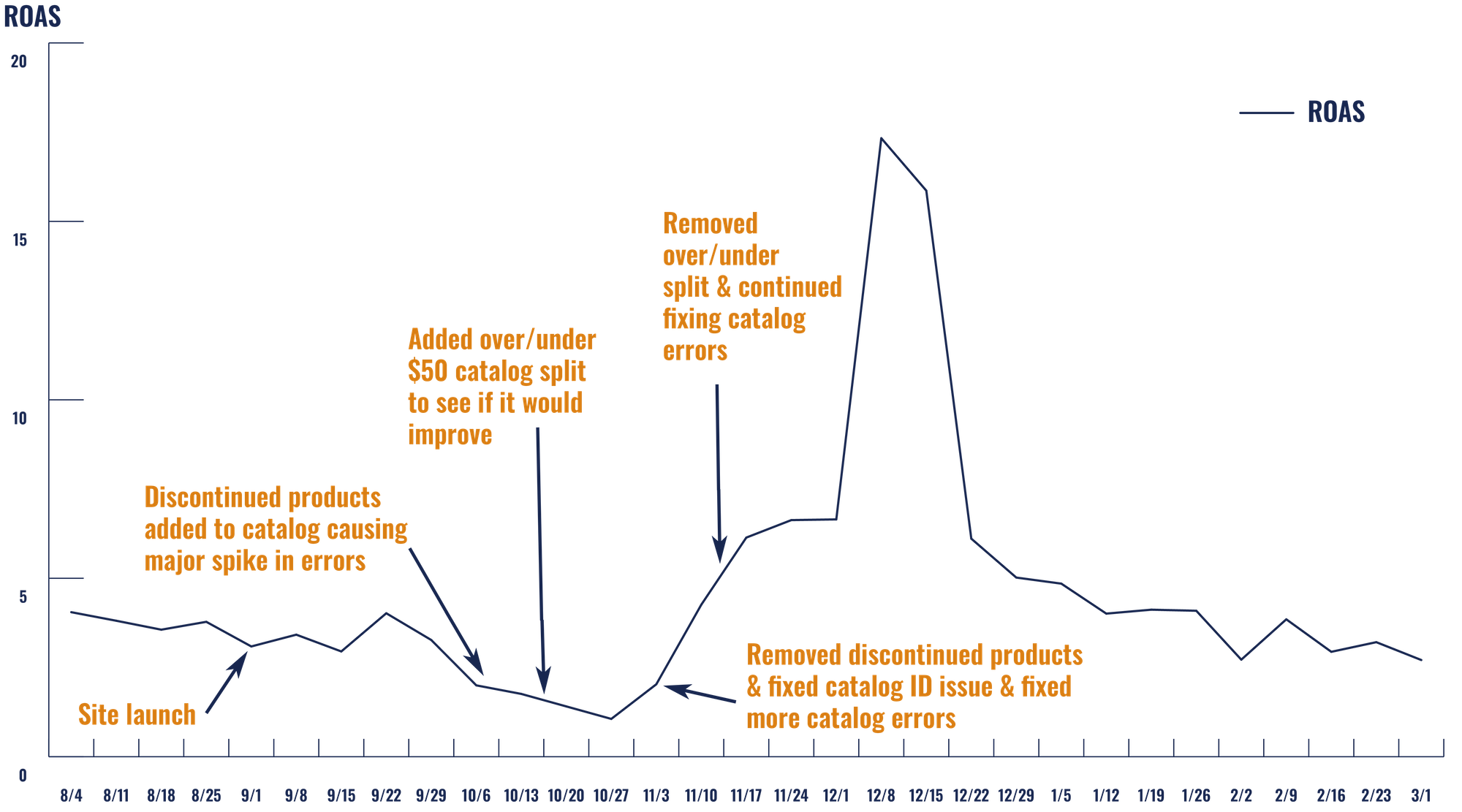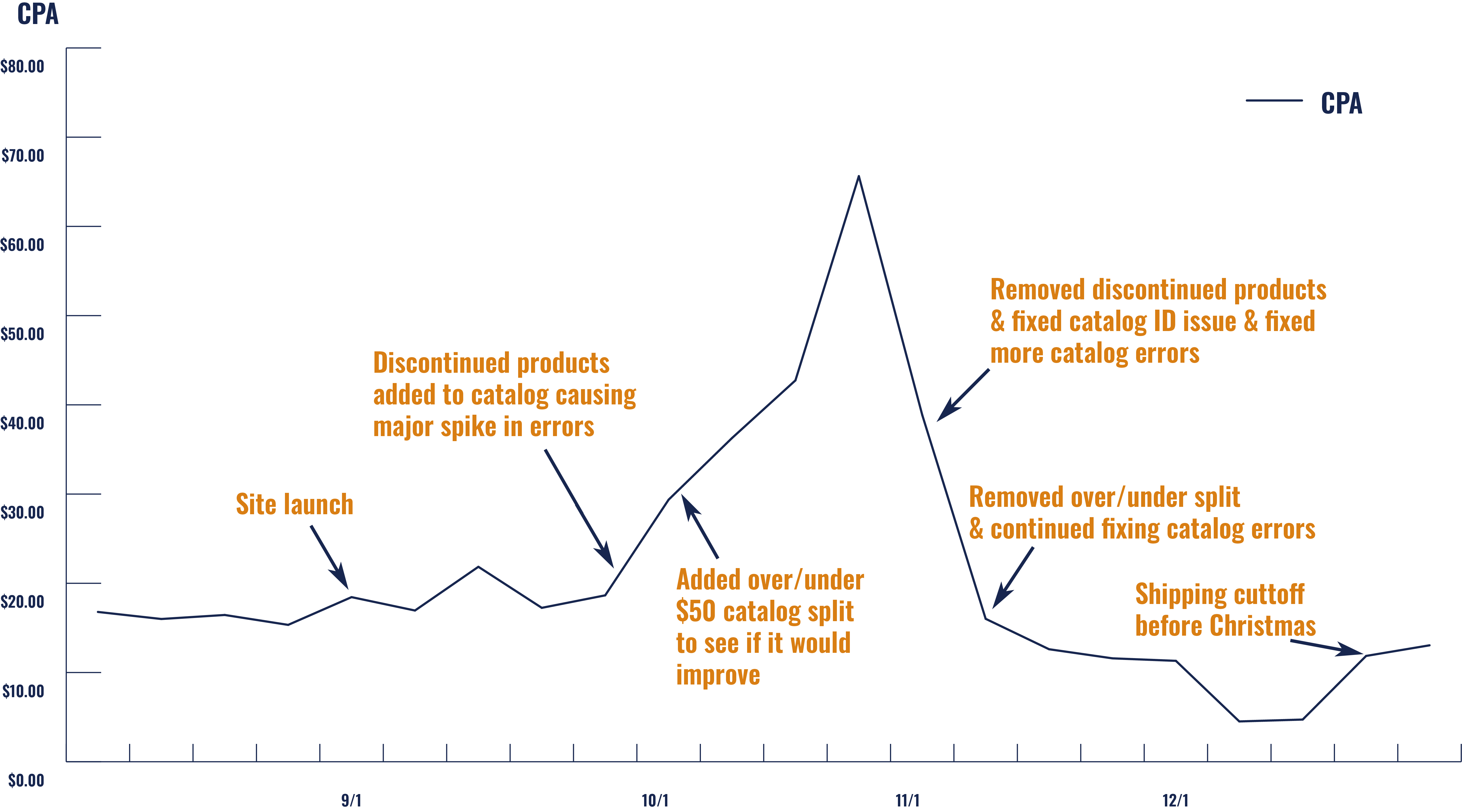 Rebecca and Macgyver Marketing act like an internal member of your team, partnering with internal staff, vendors and partners as if they were there for the long-run. While working to get revenue results, staff were mentored and coached toward growth consistently.
Jules states,"Rebecca was always available, even when she wasn't on predetermined Grommet-focused days or hours. She juggled her variety of clients seamlessly so that no balls were dropped. There are people who require extensive follow-up or detailed project plans and MM fortunately will do the follow-up, create the plans, then check for understanding, rather than passively waiting to be told what to do. We trusted Rebecca to also manage our employees and she handled those relationships maturely and handled the assessment and development of those employees like she was their permanent manager. She paid as much attention to the people as to the data and the results."